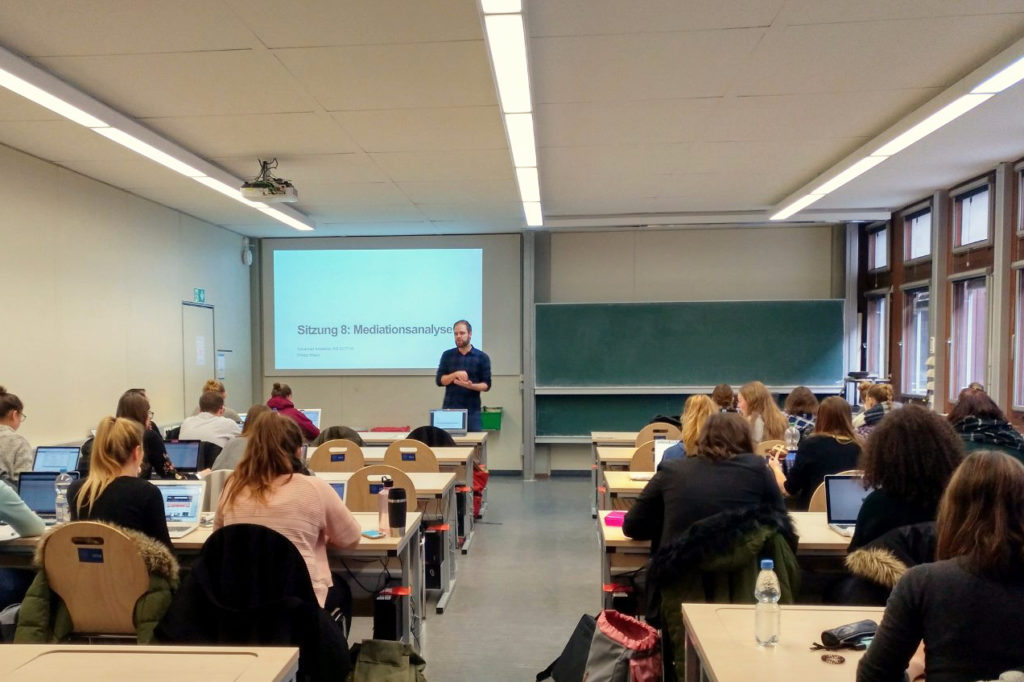 As an educator, my paramount objective is to foster students' intrinsic motivation to learn, explore, and embark on a transformative journey of self-discovery and personal growth. Cultivating a genuine enthusiasm for knowledge serves as the cornerstone of my teaching philosophy. To achieve this, I strive to establish a nurturing and inspiring learning environment where students can develop a solid foundation in fundamental methodologies and theories. Equally important, I empower them to acquire essential skills that enable them to connect information and insights across various disciplines. Moreover, I emphasize the ability to critically assess concepts and ideas, taking into account their practical, ethical, and societal ramifications.
In addition to these goals, I endeavor to instill the confidence and self-efficacy necessary for students to fearlessly explore, question, critique, and engage with academic research. By doing so, my ultimate aspiration is for students to produce work that not only embodies scholarly excellence but also holds societal, theoretical, and pragmatic value.
Throughout my educational journey, I had the privilege of encountering remarkable classmates, teachers, and mentors who played a pivotal role in creating a profoundly positive and inspiring environment that fostered my personal growth. However, I recognize that not all students have the same opportunity. Therefore, my objective is to establish and promote an inclusive and safe classroom climate, particularly for those who may have faced personal bias or discrimination. In pursuit of this goal, I provide personal counseling and one-on-one support to address individual concerns and challenges. Furthermore, I approach sensitive topics and societal issues with a steadfast commitment to treating all human beings with respect and dignity. It is my aspiration that every student feels comfortable and motivated to participate in my classes.
I have taught several courses for undergraduate and graduate students in the Department of Communication at the University of Hohenheim, the Department of Communication at the Johannes Gutenberg University Mainz, and in the Department of Communication Science at the Vrije Universiteit Amsterdam. Furthermore, I have taught several method workshops for researchers (e.g., at FU Berlin, the University of Rostock, the University of Hannover, or the Cornell University). If you are interested in learning R, we host an open repository for R tutorials (handouts and video tutorials) at https://github.com/ccs-amsterdam/r-course-material. I also sometimes post R tutorials on my youtube channel. In the following, you can find an overview of the courses and workshops that I have conducted throughout the last years.
Courses at the Vrije Universiteit Amsterdam
Privacy, Self-Disclosure, and Big Data
lecture and practical sessions, graduate level, spring 2023
Computational Analysis of Digital Communication
lecture and practical sessions, graduate level, fall 2022
Privacy, Self-Disclosure, and Big Data
lecture and practical sessions, graduate level, spring 2022
New Media Challenges
lecture, undergraduate level, spring 2022
Computational Analysis of Digital Communication
lecture and practical sessions, graduate level, fall 2021
Public Relations and Reputation Management
lecture, undergraduate level, spring 2021
Social Sciences for Society: Networks II
lecture, undergraduate level, spring 2021
New Media Challenges
lecture, undergraduate level, spring 2021
Marketing and Persuasive Communication
lecture, undergraduate level, fall 2020 
Marketing Communication and the Consumer
lecture/seminar, graduate level, fall 2020 
Courses at the Johannes Gutenberg University Mainz
Data analysis using SPSS
seminar, undergraduate level, spring 2020
Experimental Methodology
seminar, undergraduate level, spring 2020 
Concepts and Theories of Communication Science
seminar, undergraduate level, fall 2019
Reading, Understanding, and Writing Scientific Texts
seminar, undergraduate level, fall 2019
Survey Methodology: Media Use and Effects
seminar, undergraduate level, spring 2019
Courses at the University of Hohenheim
Media Enjoyment: Implications of Video-On-Demand Services
seminar, graduate level, spring 2018
Advanced Statistics
lecture and seminar, graduate level, fall 2017
Media Enjoyment: Permanently Online, Permanently Connected, Permanently Entertained?
graduate level, fall, 2017
Advanced Statistics 
lecture and seminar, graduate level, fall 2016
Advanced Statistics 
lecture and seminar, graduate level, fall 2015
Current Topics in Media Psychology: Self-disclosure in the Social Web
seminar, graduate level, spring 2014

Measuring Online Privacy Literacy: Content Analysis and Scale Construction
seminar, undergraduate level, fall 2013

Current Topics in Media Psychology: Online Privacy
seminar, undergraduate level, fall 2014
Current Topics in Media Psychology: Online Privacy
seminar, undergraduate level, fall 2013
Current Topics in Media Psychology: Excessive Usage Patterns on the Internet
seminar, graduate level, spring 2013
Workshops for researchers
Bayesian Statistics in R
fall 2022, Johannes Gutenberg-Universität Mainz
Data Analysis with R for the the Faculty of Social Sciences
spring 2022, Vrije Universiteit Amsterdam
Preregistering Research: What is it about and why is it important?
spring 2022, Vrije Universiteit Amsterdam
Test Theories and Scale Development with R
spring 2020, University of Würzburg
Data Visualization with R
fall 2018, Cornell University
Statistical Data Analysis with R
spring 2018, Johannes Gutenberg-Universität Mainz
Learning R
spring 2018, University of Hanover (with Frank M. Schneider)
Increasing Privacy: Empowerment or Paternalism?
fall 2017, Duisburg (with Tobias Dienlin)
Introduction to Statistical Data Analysis with R
spring 2017, University of Erfurt (with Frank M. Schneider)
Statistical Data Analysis with R
spring 2017, Freie Universität Berlin
Analyzing Experience Sampling Data: Multilevel-Analysis with R
spring 2017, University of Rostock
Workshops at schools
Online Data Protection
spring 2017, Körschtalschule, Plieningen (with Doris Teutsch)