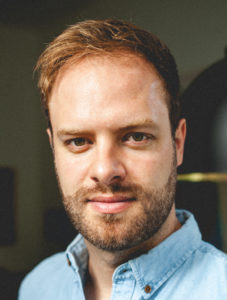 Philipp is a postdoctoral researcher at the Department of Communication of the Johannes Gutenberg University Mainz (Germany). He previously was a research assistant at the Department of Media Psychology at the University of Hohenheim (Stuttgart, Germany) and a visiting scholar at the Department of Communication at the Cornell University (Ithaca, USA). He has studied communication science, economic sciences, and philosophy at the Johannes Gutenberg University Mainz (Germany) and the Macquarie University (Sydney, Australia). He earned his PhD in the social sciences at the University of Hohenheim in 2018.
Philipp's research focuses on different aspects of computer-mediated communication. His work is characterized by different theoretical and interdisciplinary perspectives and a variety of methodological approaches. His research interests include four, interrelated areas which as a whole focus on understanding digital media, their uses and effects, as well as their positive and negative implications for people's daily life:
Privacy and Self-disclosure Processes in Offline and Online Environments
The Role of (Critical) Media Literacy For Modern Societies
Social Norm and Group Processes in Social Media
Alternative methods of data collection (e.g., tracking and experience sampling) and data analysis (e.g., multilevel modeling, structure equation modeling, Bayesian approaches)
His past research investigated the psychological experience of privacy in online environments and the role of media literacy for self-determination in democratic societies. He analyzed how people navigate networked environments while engaging in privacy regulation and self-disclosure and what type of knowledge and skills they need to act and communicate autonomously and self-determined. His research (→ research) has been presented at various national and international conferences and is published in national and international journals and books (→ publications).
As an academic teacher, Philipp has taught several bachelor and master courses related to online communication, digital media use, and methods. He has also conducted statistic workshops at different universities in Germany and the US (→ teaching).
For more information, have a look around this website or download his curriculum vitae (→ CV).